November
Time to get ready to start building!
We moved the rvs and cattery to the other side of the yard, and now await excavation!

Since it has been raining a lot, the ground is really saturated.
Mike, the excavator, first scraped the grass and top mud to where the house will be.
The septic tank will go in the corner of the hills.



Mike scraped the driveway and sloped it toward the right...
When it rains it tends to create a river down the middle and makes it difficult to drive through all the ruts.



He also put in a slight "hill" at the top of the driveway to, hopefully, divert the water into the culvert.
Then a layer of crushed concrete was put on top.
You wet it, then go over the top with a road roller, and it compacts really well!
Almost like cement!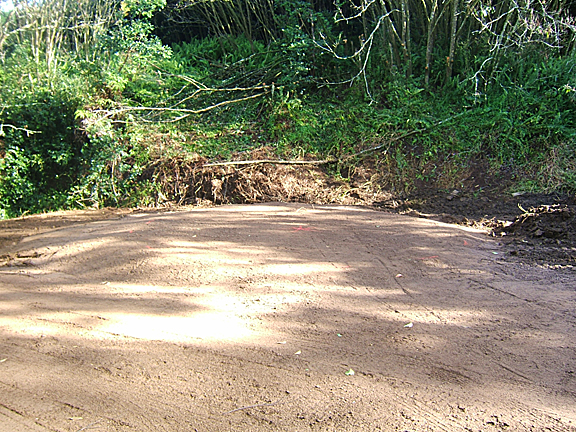 The raised spot here is for the water tank.
We are putting in a 20,000 gallon tank for rain catchment.
They also force you to put in your own fire hydrant!
What's another couple thousand dollars...


With the digging being done, Mike found some great boulders!
Which I immediately claimed for landscaping!
The house itself is from Bamboo Living. http://www.bambooliving.com
The Bamboo Commons collection, 880 sq ft, plus deck.
but we were able to redesign the interior a little to the way we wanted,
and added onto the deck a little

This is our design

.
This is close to the final actual plans.


We can see little things to be done... after the final inspection....
But for now, we are really excited!



This is the house in progress in vietnam.




The house finished and ready to ship!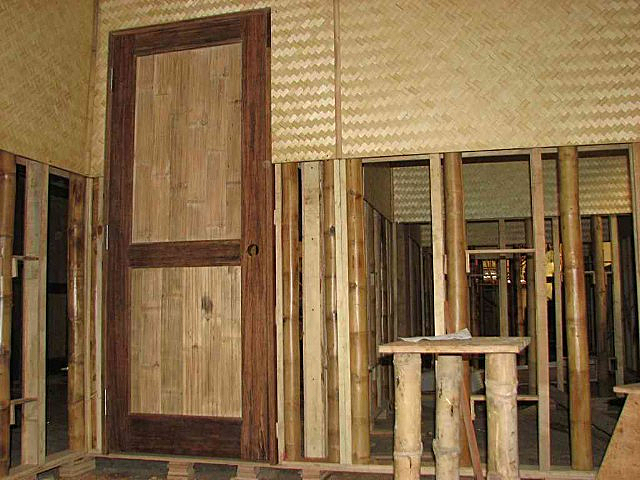 We had them put in some really nice wall bamboo wallpaper, but had them stop above cat scratch height.

Word has it the house is supposed to arrive right around Christmas...
So anyone who wants to help set it up should be here right around then!!!!


BAMBOO HOUSE
2009 building prep:
2009 Foundation
2010 Bamboo house: Getting it there...
2010 Bamboo House: Putting it together!
2010 Bamboo House interior
2010 Bamboo House Roof/Exterior
2010 Bamboo House... finishing it...

2009
Foundation